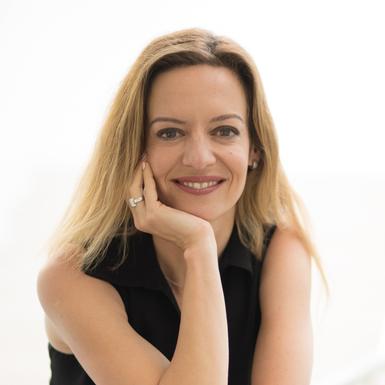 Pinar Ozcan is Professor of Strategic Management at Warwick Business School. She specializes in strategy, entrepreneurship, and the emergence of new markets. Her current research includes the open banking project, where she examines the industry disruption in banking through regulation and entry of fintechs, and the development of the sharing economy. She regularly posts about these topics on Twitter @profpinar.
Dr. Ozcan completed her Ph.D. at the Stanford Technology Ventures Program (STVP) at the Stanford University Management Science and Engineering Department, and also holds a Master of Science and dual Bachelors degrees from Stanford.
At Stanford, Dr. Ozcan directed the AEA Stanford Executive Institute, a summer executive program for the high tech industry for three consecutive years. She also organized the Stanford Entrepreneurship Thought Leaders Seminars, and helped create the Stanford Entrepreneurship Corner for entrepreneurship educators worldwide.
Since completing her PhD, Dr. Ozcan has received the Excellence in Research Award at IESE, the EFMD Best Teaching Case Award, the IDEA Entrepreneurship Thought Leader Award, and Best Paper Nominations at Academy of Management Journal and Strategic Management Society. Dr. Ozcan is also the 2015 recipient of the British Academy Newton Grant for the study of open innovation, the 2016 SWIFT award for the study of the UK Banking industry's transition into open application programming interfaces (API's), and the 2016 Best Conference Paper Award at Strategic Management Society.
In 2017, Dr. Ozcan had the honor to be selected to the Top 40 Business School Professors under 40 by Poets and Quants. In 2018, Dr. Ozcan received the Strategic Management Society Research in Organizations Award for her work on the disruption in the banking sector in partnership with Swift Institute. Finally, she was recently selected to the global Thinkers 50 list for emerging thinkers with the potential to make lasting contributions to management theory and practice.
Dr. Ozcan is a founding partner of Blanchard International Turkey. Her work experience also includes management consulting at Siemens Corporation in Munich, Germany, and strategy consulting with technology ventures and venture capital firms in the Silicon Valley.
Dr. Ozcan is from Istanbul, Turkey. She speaks English, German, Spanish, Turkish and Dutch. For an updated CV, please click here.
Grants and Awards
Stanford Lieberman Fellowship (2004): Award for excellence in research and teaching for PhD's
Best Dissertation Finalist (2006): Academy of Management, Business Policy and Strategy Division
AMJ Best Paper Finalist (2009): For Ozcan and Eisenhardt (2009)
IDEA Entrepreneurship Thought Leader Award (2009): IDEA Awards for Entrepreneurship Research
EFMD Best Teaching Case Award (2009): "Fiat-Tata Case" by Ariño, Hohl, Mitchell, and Ozcan (2009)
Representative at Large, Entrepreneurship IG (2010-12): Strategic Management Society
Representative at Large, Knowledge and Innovation IG (2013-15), Strategic Management Society
Warwick University Excellence in Teaching Award (2012, 2013, 2014, 2015)
Research Grant by Spanish Ministry of Education (Received 2006-2012). Research team: Pascual Berrone, Bruno Cassiman, Fabrizio Ferraro, Pinar Ozcan (IESE)
British Academy Newton Fund Mobility Grant (received July 2015) for "Factors Affecting the Building of an Open Innovation Ecosystem in Turkey". W/ Mahmut Ozdemir, Koc University, Turkey.
Strategic Management Society Rome Best Paper Award (2016) for "The Dark Side of Flexibility: How Product Module Boundaries affect the Evolution of Collaborative Ventures" (Tee and Ozcan)
Swift Institute Award (2016) for "Open APIs and the Transformation of UK Banking" (Zachariadis and Ozcan)
Selected to the Poets and Quants 2017 List of Top 40 Business Professors under 40
Award for Outstanding Contribution to Research, Warwick Business School, 2017
Strategic Management Society – Research in Organizations Award, 2018
Global Thinkers 50, On the Radar, 2018